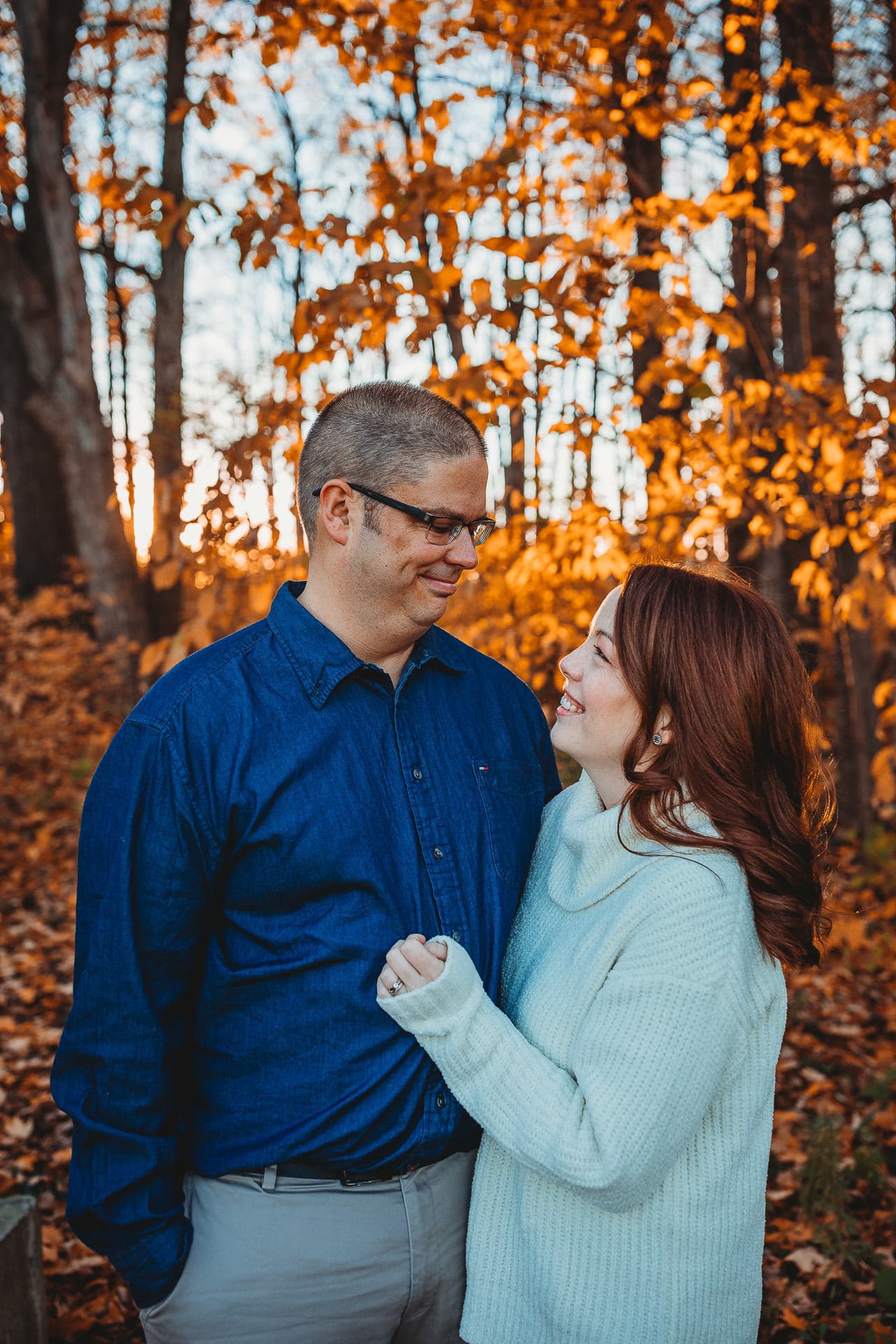 About Terry & Elisha Richards
Hey! We are Terry & Elisha Richards, we are a pretty average couple. We recently had a new addition to our family, our daughter Scarlett, and we love her to pieces! We love doing what we do because it is an amazing job and we get to work every weekend with amazing couples in amazing places (and eat amazing food)! It also allows us to spend lots of time with our daughter!

Elisha and I are a bit of a contradiction though. I am a huge foodie and love cooking, Elisha loves KD and hotdogs. I love primetime comedy /action shows and Sci-fi movies. Elisha loves all things TLC & The Hallmark Channel! I am not really a pet person, Elisha loves her cats (we have two furballs that leave their cat hair on everything)!

It works though, we have been happily married for a long time now (Long enough that if I told you it would start to give away our age! 😜)! We love to keep things simple. Spending time with our daughter is our favourite thing to do these days. But, we love to travel and take road trips together, or just curl up in bed and watch a good TV show!
About our Work & Style
Over the last few years, we have had the privilege of photographing hundreds of weddings & engagements in the London Ontario area. We still consider it a privilege each and every time we are chosen to capture a wedding day.  Also, we understand how special this day is, and we go into each and every wedding day as if it were our own. We understand how much effort, planning and expense goes into planning a wedding. We strive to reproduce the unique beauty of your special day in our photographs so that you will treasure them for years to come!
Wedding photography has been our full-time business for a while now. We are accredited members of Profesional Photographers of Canada, have won several awards, and been published in various publications and blogs. We continually invest in training with some of the best photographers in the world so that our skills are always up to date with the latest techniques and tools available.
Our style is a mix of Cinematic, Artistic, and Photo Journalistic.  As you can probably tell by looking at our portfolio, we love dark and moody cinematic night time photos (even though we often will take these in the middle of the day)! Although they are some of our favourite images to create, in reality, these images are only a small part of what we capture on your wedding day. We work hard to capture your entire day, without taking over or taking the attention away from where it belongs, on you! We make it our goal to capture all of the emotion, beauty and uniqueness that is your wedding day.
If you have questions, and you would like to know even more about us, and about how we work, we would love to sit down over coffee,  and chat with you. So please take a second and fill out our contact form below so that we can chat about you, and your wedding day!
My Contact Info
EMAIL
terry@terryrichards.com
GET IN TOUCH
Send a Message